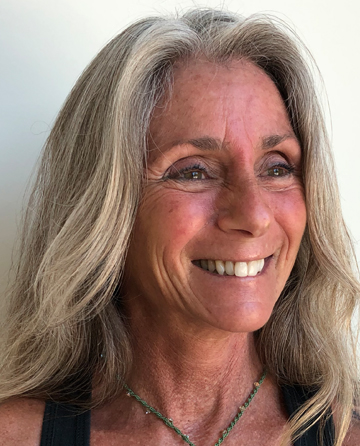 Eva, a graduate of Jacksonville University, holds a Bachelor of Science in Physical Education and began practicing yoga in 1993 while attending massage school. She felt the benefits of the practice instantly as it kept her strong, fluid and pain free both for her work as a massage therapist and as an avid surfer. She studied with several yoga teachers with a variety of styles in Jacksonville Florida and completed her first yoga teacher training in Integrative Yoga Therapy in 2010.
"Yoga has become a life journey for me as it continues to open my heart and mind to peaceful and meaningful growth, helps me navigate emotionally difficult times and allows me to manage my asthma and injury recovery."
Eva's gentle approach to yoga includes the importance of breath, ease of body and mind, core strength, flexibility and balance both on the mat and off as we connect to our surrounding world. Forever a student, she plans on attending more teacher training, attending classes during her travels and of course, sharing her practice with others.